The Old Schoolhouse Rejuvenation Project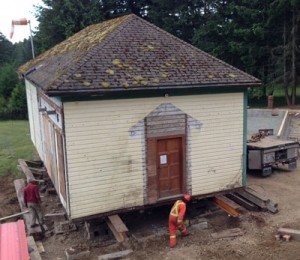 Gifted to the Firefighters in 1974 the Old Schoolhouse is used for a wide variety of functions. It is available for the greater community for private use, if sponsored by a firefighter. We do not charge for the use of the hall. It has been used for baby showers, birthday parties, play-off parties, community meetings and Tween Night – a weekly event for young people 11+.
We also use the hall for aspects of fire training, defusing of critical incidents, team building, firefighter social events, storage of MIVFFA materials used for sponsored events and fundraising activities and housing of our historical artifacts.
For 20 years the MIVFFA has been fundraising to stabilize and rejuvinate the Old Schoolhouse. Upon approval of the referendum to replace our Fire Hall it became imperative to move forward with the relocation of the Old Schoolhouse.
We have now stabilized the structure by placing it on a foundation. We are also undertaking other renovations to ensure the building remains a community asset for years to come.
MIVFFA has spent $40,000.00 of it's reserves on moving the building, engineers and architect fees, drawings and permits. We are fortunate to have the skills and equipment within our association to do much of the work ourselves – so far 860 volunteer hours have been contributed.
MIVFFA needs to raise another $40,000.00 for building materials, kitchen and bath supplies and flooring to complete this stage of the project.
See Bill Jamieson's VIDEO MONTAGE   of the stages to date.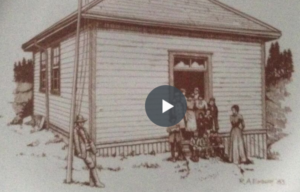 How you can help

MIVFFA needs to raise another $40,000 for building materials, kitchen
equipment and flooring.

Registered in 1994, (MIVFFA) has 23 members.

MIVFFA this is charitable society registered with the province and
listed with the Charities Directorate in Ottawa. Tax receipts can be
issued for donations towards this project.
Please help us to:
Preserve this part of Mayne Island history

Make this space usable for the community in years to come.